CPALMS Florida: Teacher Guide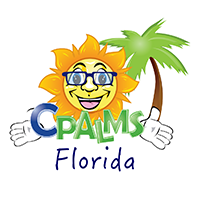 IDEA uses CPALMS to access core curriculum subjects. It is the State of Florida's official source for standards information and course descriptions. CPALMS is an online toolbox of information, vetted resources, and interactive tools that

helps

educators effectively implement teaching standards. IDEA Staff are encouraged to use CPALMS. Sign-in with your IDEA email and password.
---
In this article
---
Who Has Access
FL: Available to all instructional staff
---
How To Access
Teachers can access CPALMS Florida from Clever anytime by logging into their Clever account and clicking on the icon from their portal. 
1. Go to Clever.
2. Click Student & Teacher Login
3. In your Clever Portal, click the CPALMS Florida icon.
---
Need More Info?
For more information on how to implement CPalms Florida curriculum resources, please reach out to the content leader or curriculum manager for your region.

For support using

McGraw Hill

visit the

CPALMS Help Center

For support with Clever access issues, please

 submit a support request