Ellevation: Student Guide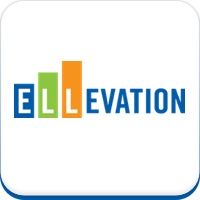 Ellevation helps school districts transform their EL programs and ensures all students can achieve their highest aspirations. Ellevation can be accessed through Clever.
---
To log in from Clever using your IDEA Student Device.
1. Open and sign into your device.
2. From the Clever tab in your Chrome Browser
click on "Student and Teacher Login".
3. Click on the Ellevation icon in your Clever Portal to begin.
---
Trouble logging into Clever or Ellevation?
Let your teacher know.